Nowadays, modern automation tools like Constant Contact, an email marketing tool which integrates seamlessly with Nutshell, make it easy to create engaging email marketing campaigns that will keep your business fresh in the minds of your customers.
Ideas Registration is offering a direct connectivity with Constant contact through which clients can load the email lists available in the system to their constant contact account. Email lists can be loaded in constant contact account by following these steps:
Visit the client portal
Expand Setting and select Integration from the menu
Client will land on the Constant Contact integration page
                 i) Select 'Constant Contact' from Email Software dropdown

                 ii) Click on Login with "Constant Contact" button

OAuth based Login
Client will be redirected to the constant contact website
Client needs to provide username and password and login in order to complete OAuth based login
                iii) After successful login client will be redirected to ideas registration website and system will be connected to the client's Constant Contact account

                 iv) Step1: Get contacts from CMS
Select module and list details               
A list will be displayed according to the selected values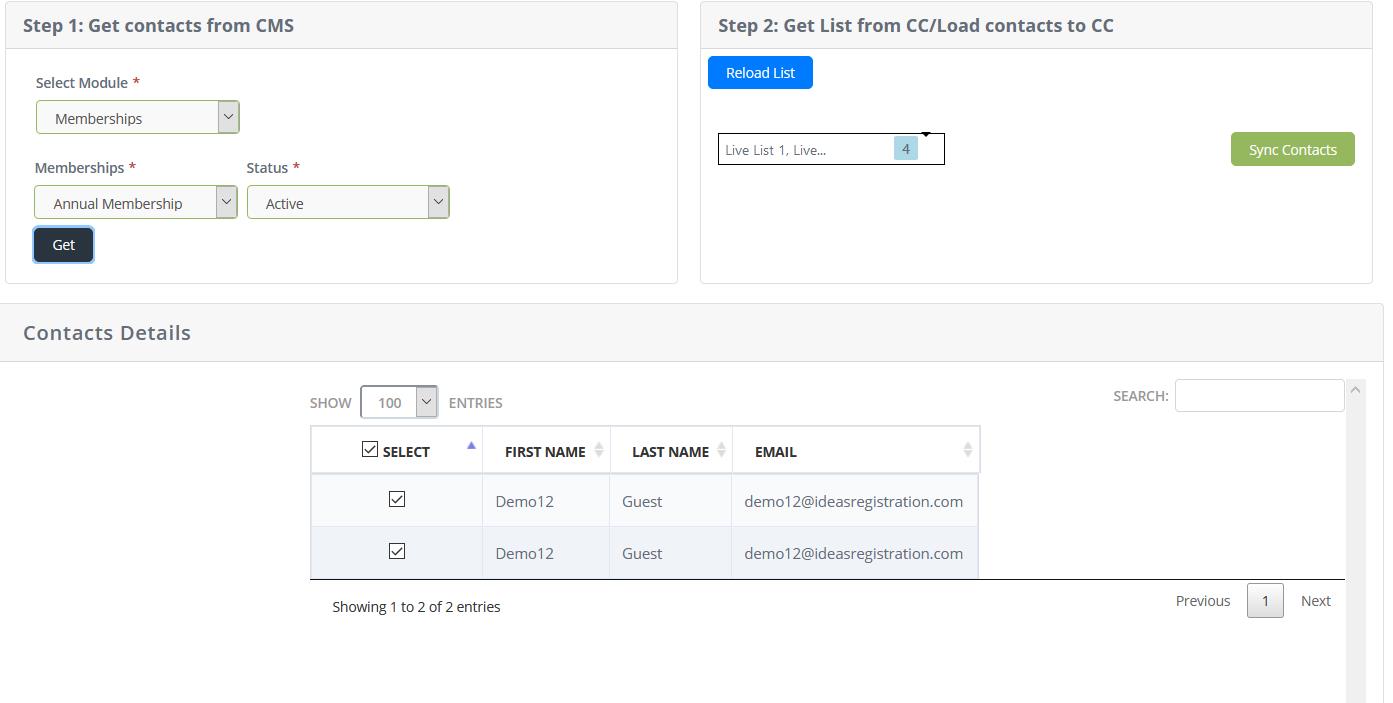 List can be resorted by clicking on sorting option on each column.
Search box can be used, for quick search.
Select option can be used to select or unselect the email contact 
                   v) Step 2: Get list from CC/Load Contacts to CC
                  Select one or more lists from dropdown
                  Click on "Sync Contacts" button to load contacts to Constant Contact account.